Workshops
KAZ CONFERENCE WRITING WORKSHOP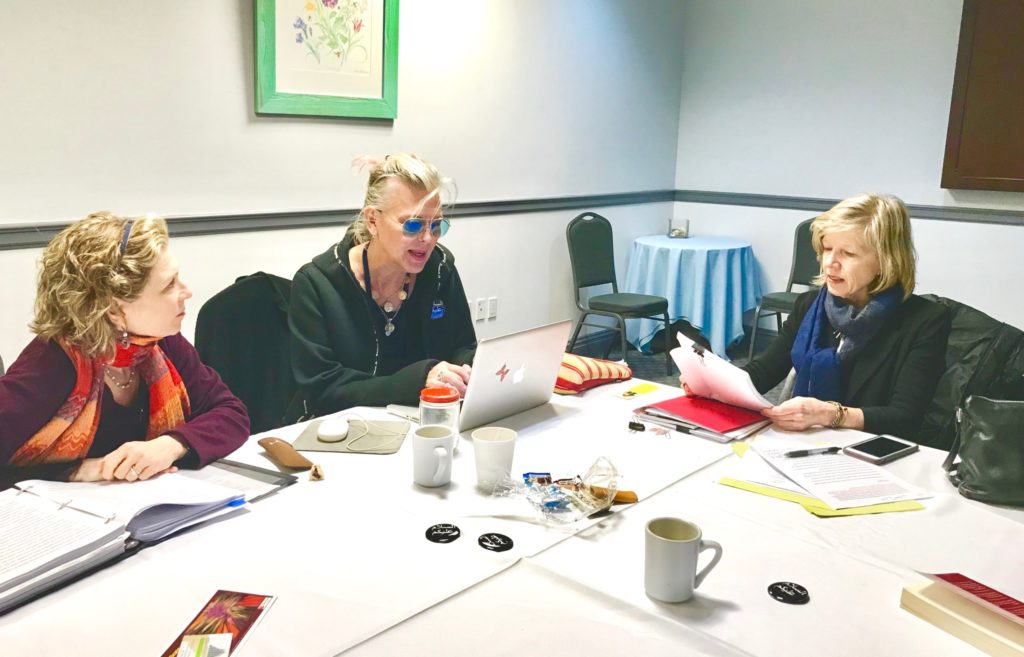 Kaz Conference Writing Workshop – the home of small, focused writing workshops on the east end of Long Island.
NEW VIRTUAL WORKSHOPS: KEEP WRITING VIRTUAL NONFICTION WRITERS WORKSHOP – Ongoing cohorts now forming. Next Workshop July/August 2021. Apply here
PLAYWRITING INTENSIVE FOR WOMEN 6 Weeks Fall 2021 — Apply here
WOMEN'S COMEDY WRTING COHORT NOW FORMING — 6 Weeks 2021 — MORE INFO here
GUERRILLA GIRLS ON TOUR POSTER MAKING WORKSHOP – ONE DAY ONLY – FALL 2021 DATES TBD Sign Up for Updates here
I gained so much from working with you. It was such a pleasure being part of the cohort, and I know my writing will grow from the experience. – Kristen Falso-Capaldi, Playwriting Intensive for Women 2021
The Kaz Conference offers two to four intensive seminars for writers each spring and fall: Advanced Manuscript Boot Camp (fiction/nonfiction); Find Your Memoir and Keep Writing Creative Nonfiction Writers Workshop; Comedy Writing for Women Intensive (all genres) and Script Lab (Plays/Screenplays). All workshops include developmental workshops as well as talks on the practical training of writers with input from editors, publicists, agents, social media experts and productivity coaches. Because reading and reviewing other work helps to strengthen ones own writing, peer review is a requirement of all sessions. Just 10 to 16 writers are accepted for each cohort. The Kaz Conference Writing Workshop is committed to diversity and our faculty reflect an all-encompassing and equal world. Our goal is to challenge, inspire and foster a writers community that continues beyond the workshops.